July 9, 2015 10:02 pm Inside Dotsignal News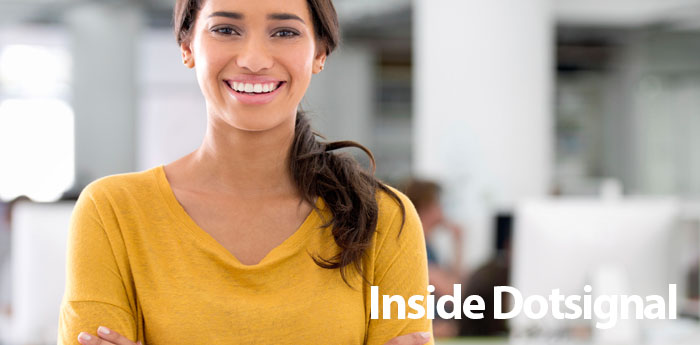 Dotsignal Recruits Top Talent For Development Team
(Ann Arbor, MI) – Dotsignal is pleased to announce it has recruited Jared Barrus to join the company's rapidly expanding engineering team as a full time developer. The company, which announced its merger with real estate technology company Virtual Agent several months ago, has recently announced plans for expansion which includes a heavy emphasis on increasing the Dotsignal Development Team to ramp up the implementation of new and enhanced platforms and product suites.
Barrus brings nearly a decade of experience and an exemplary level of expertise to the Dotsignal team. In addition to his top level development skills, Barrus is highly adept and skilled in the areas of PHP, MySQL, Javascript, HTML, CSS, AJAX, MOOTOOLS and more. Barrus' primary focus will be on bringing rich, dynamic and interactive content to the Dotsignal clients and consumers. Barrus will work closely with the Lead Developer for the company to bring additional new enhancements to the core Dotsignal platform offering.
"I know [Jared] will be a great asset to our ever growing development team at Dotsignal," said Matt Simons, chief executive officer at Dotsignal. "We've worked with Jared for a number of years in other capacities and I am excited to see how his remarkable coding and interactive media skills can further add to our platform in this new full time capacity.
A native of Utah, Barrus finds the real estate industry fascinating and is excited to join the aggressive Dotsignal development team as it breaks new ground in the real estate industry. Prior to joining the Dotsignal team, Barrus worked as an IT web developer at Fringe Media for a number of years.
"Joining the Dotsignal team is a natural progression in my career and I am thrilled to be part of such a focused and cutting-edge organization," said Barrus.
About Dotsignal:
Dotsignal is a global provider of mobile marketing and communication services for the broader real estate industry. The Dotsignal software platform helps real estate organization communicate with their clients, prospects and agents in an increasing mobile world. Dotsignal is trusted by many of the world's most respected brands in real estate to implement mobile as an integral part of the company's technology footprint. From real estate franchises and brokerages to lenders, MLSs and real estate associations, more organizations choose Dotsignal to power their mobile initiatives. For more information, visit www.dotsignal.com and www.facebook.com/dotsignal.