September 18, 2015 5:33 am Client Stories News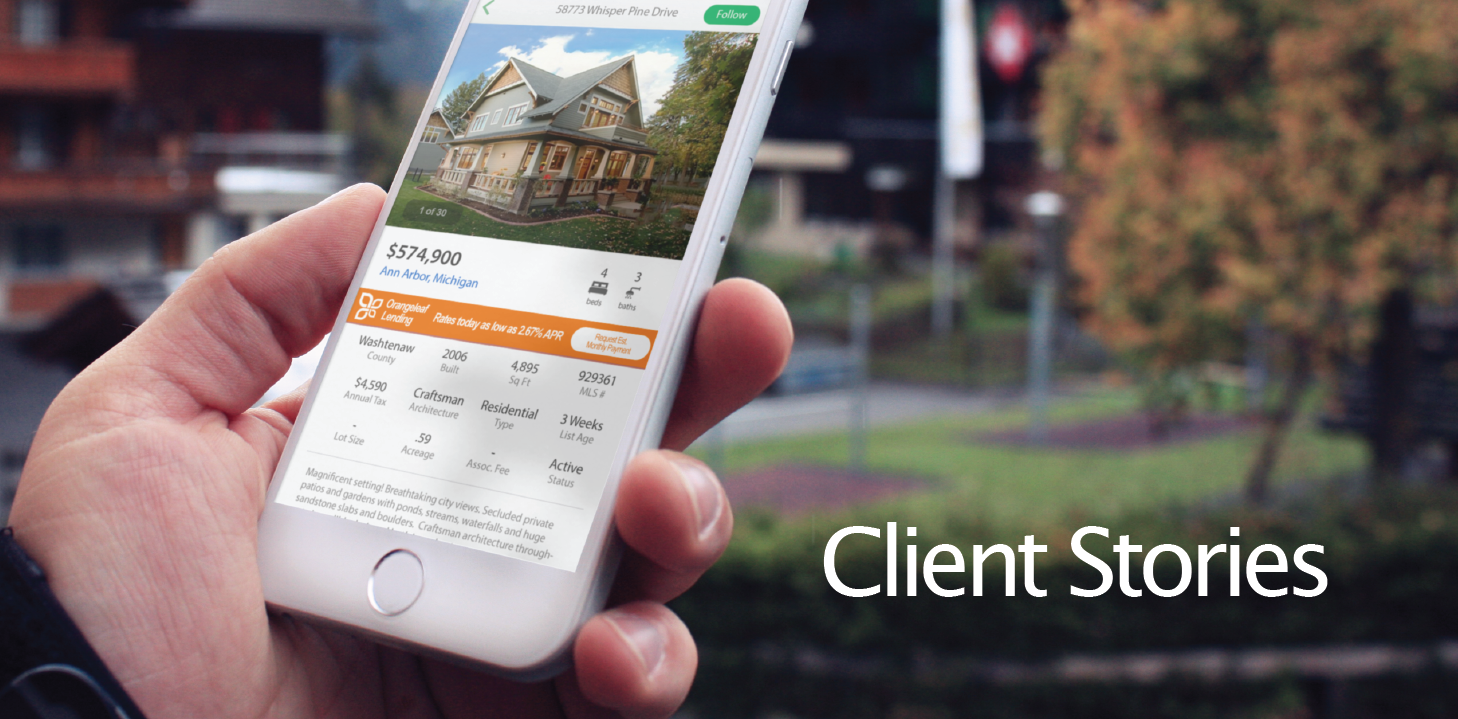 Client Profile: Coldwell Banker Residential Real Estate Florida
Kate Rossi | Executive Vice President, Southeast Region | NRT, LLC.
This client profile was previously published in Real Estate Magazine and also online at RISMedia.com and was originally written by RISMedia staff writer Nick Caruso.
Mobilized Marketing Makes All the Difference for Real Estate Brokerages
CONNECT WITH CLIENTS LIKE NEVER BEFORE USING DOTSIGNAL
Mobile technology has undoubtedly transformed our lives. Not only do mobile devices consume our personal lives, they've also completely rejuvenated and streamlined the way we conduct business. For real estate professionals, going mobile is a must in order to communicate with today's buyers—and not just those highly sought-after millennials. Today's consumers want information fast and at their fingertips, and the agent who can deliver that info the quickest may be the agent that lands the business. But having a smartphone or tablet isn't the only answer. REALTORS® must also have trusted tools and partners by their side to help capture leads and deliver these lightning-fast responses. That's where Dotsignal comes in.
Dotsignal is a mobile-platform company focused on helping real estate companies offer integrated mobile technology to agents that enables them to connect with their consumers. In fact, last year, homebuyers used online media to search for the home they ultimately purchased more frequently than they contacted their agents. Unsurprisingly, half of those searches were done from the comfort of their mobile devices. Proving that mobile is a significant part of the real estate business, Dotsignal aims to facilitate this agent-client relationship all through the use of mobile technology and know-how. For Kate Rossi, executive vice president of the southeast region for NRT, Dotsignal has helped her portfolio of companies mobilize their marketing endeavors and callto-actions within their already-existing print and signage strategies.
"We have all types of tools that we give our agents, but Dotsignal has voice-search capability, among other services. We didn't have that component, so it was attractive to us," says Rossi.
Buyers or sellers standing in front of a property sign have lots of options. They can call and speak the address to get information delivered back to their phones; they can use their location to look up which homes are for sale nearest to them; they can call and enter a property code to find the home listed on the sign; or they can send a text with the property code to receive the desired information. All of these options powered by Dotsignal
ensure that prospective clients get the information they want—exactly when they want it.
"It's all about the consumer today. If you wait three minutes to make contact, sometimes that's too long," says Rossi. "The consumer experience is what counts. Using Dotsignal, the agent is able to get back to them instantly, whether it's speaking to them or texting, or however that client wants to communicate. It's a better experience for the consumer."
These voice, text and scan call-to-actions can even be incorporated into traditional print and mail marketing materials, helping companies further control the consumer experience and keep all marketing efforts uniform across the board. With this high-level of mobile engagement added to an already existing technology strategy, partnering with Dotsignal can lead to improved lead conversion and accountability.
"When we rolled it out in one area for testing, our buyer-controlled sales increased. We got better at converting leads all around, and it gave us an 'a-ha!' moment. By adding this one tool, it could be a competitive advantage for our agents compared to the rest of the world," says Rossi.
NRT in Florida also utilizes Dotsignal's FrontDesk product, a cloud-based phone system designed specifically for the real estate industry. FrontDesk consistently answers and services agents' office calls using speech recognition technology, and can quickly transfer office calls to the appropriate agents and staff members. Callers can search a company's inventory by simply speaking a property address 24/7, 365 days a year. As with all of Dotsignal's activity generated on their platform, agents are notified by text message of any caller activity, including the caller's name, property of interest and phone number.
"Even if someone isn't in the office late on evenings or weekends, we still get calls that people want addressed quickly. FrontDesk picks up when agents aren't in the office," says Rossi. "Once again, the agent who gets back the quickest normally gets to keep that client as a buyer down the road. We all want that instant gratification."
While very satisfied with the robust offerings that Dotsignal makes available, Rossi really champions the company's customer service, which she calls "incredible." "Their competitive edge is their customer service. They get back to the client and, if there is ever a challenge, they jump on it," she says. "It's a good tool for the agent, and their customer service is second to none."
Learn more by clicking here.