July 7, 2015 7:42 am Inside Dotsignal News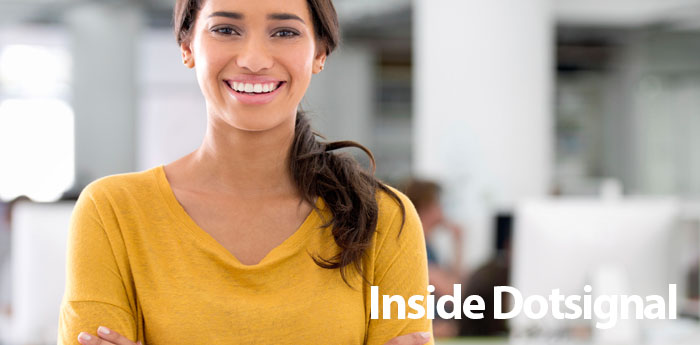 Dotsignal Platform Integrates with Market Leader Product Suite
Dotsignal, the real estate industry's leading mobile technology provider, is pleased to announce a technology integration with Market Leader®. The integration, which launched last week, enables all Dotsignal brokerage and agent clients using the Market Leader lead management system to seamlessly funnel mobile leads from the Dotsignal platform into the agent's individual Market Leader account. Market Leader is owned and operated by Zillow Group.
"Dotsignal is committed to providing our agent and brokerage clients with the ability to streamline their businesses using our mobile technology platform," said Matt Simons, chief executive officer. "As real estate technology continues to advance, we know how important it is that different technology products work seamlessly together for the benefit of brokerages and agents.  The integration with Market Leader's platform is important to our clients as it simplifies and improves upon the lead management process."
Existing Dotsignal clients will experience a positive impact through this association with Market Leader. Dotsignal is committed to providing services and tools that help the real estate industry successfully grow their businesses.
About Dotsignal:
Dotsignal is a global provider of mobile marketing and communication services for the broader real estate industry. The Dotsignal software platform helps real estate organization communicate with their clients, prospects and agents in an increasing mobile world. Dotsignal is trusted by many of the world's most respected brands in real estate to implement mobile as an integral part of the company's technology footprint. From real estate franchises and brokerages to lenders, MLSs and real estate associations, more organizations choose Dotsignal to power their mobile initiatives. For more information, visit www.dotsignal.com and www.facebook.com/dotsignal.